Fair Futures
for women & girls in Timor-Leste.
June 2014.
Fundraising Campaign presented by ETWA.
Recent changes in Australia's Aid policy means this financial year is ETWA's last opportunity to provide tax receipts for donations. Throughout the month of June, we're asking for donations to fund our vision of a Fairer future for women and girls in Timor-Leste.
Your support will help ETWA continue our vital work.
[one_half]
Watch. Listen. Decide. Donate
Fair Futures Campaign June 2014
Produced by Peer Productions
Reviews
"It depicts a current insight into the heart of Timorese: landscape, culture, enthusiasm, challenges and progress. Featuring members from the LO'UD Cooperative, members took initiative and co-directed interviews, which feature in bonus footage, you will receive on donation. " Producer | Kat Ashworth
[/one_half]
[one_half_last]
Campaign Presented by:

ETWA
East Timor Women Australia
A small Australian Not-for-profit organisation with a big heart for women & girls in Timor-Leste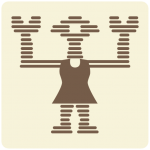 LO'UD Cooperative
A unified weaving cooperative, consisting of three groups based in the rural eastern district of Lautem, Timor-Leste
Film Created by:
Produced by Peer Productions
A 'grass roots' Australian film & technology collective. Filmed and produced in Timor-Leste in May 2014, by multi-skilled freelance designers: Marcus Salvagno and Kat Ashworth. Assisted in Timor-Leste by Gabrielle Creed and from Australia by Deb Salvagno.
Please see 'Film Credits' for a full list of compliments.
[/one_half_last]
[one_half]
Our Message
ETWA is a small NGO with a big heart for women & girls in Timor-Leste. We believe in the power of community-to-community collaboration.
Our primary partner is the LO'UD Cooperative, which is situated in the far eastern district of Lautem. LO'UD has over 80 weavers across three communities. We've been working together since 2009.
Through dedication and passion our communities have grown and we've developed more efficient ways to facilitate our work.
Despite the challenging environment our methods have proven successful. Our volunteers now communicate via cloud technology, allowing for greater ability to reach goals including a new range of textiles using organic plant dyes.
And now, through Fair Trade pricing, LO'UD members are paid approximately 60% more than other weavers across Timor-Leste.
[/one_half]
[one_half_last]
In 2010 45% of Timor's 1.1 million people were under the age of 15
One in five girls over 15 attend high school nationally and in rural areas it's less than 3%
Our research shows on average women receive 30% below the National Minimum Wage, with some earning as little as five cents per hour
Approximately 90,000 women rely on weaving textiles as source of income
So we began to ask ourselves, how can we reach out and help other women in Timor-Leste to support a fairer workplace?
That's where Fair Futures needs your help
[/one_half_last]
Photography Marcus Salvagno | May 2014