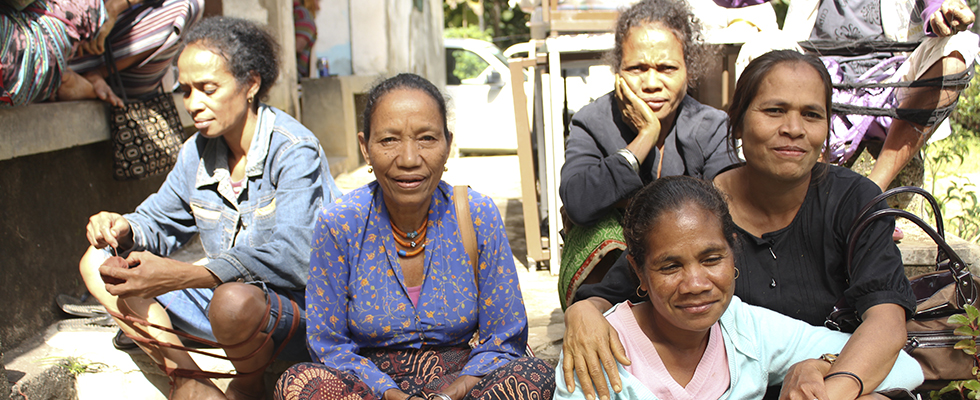 Health Study Update
October 31, 2013
Join us in celebration of collaborative work with our Timor-Leste partners, followed by our 7th Annual General Meeting. The event sees the first public preview of Fo-Ba-Malu textiles and the results of important research and project work undertaken by ETWA members and LO'UD Cooperative during the past two years. Exhibition 1st to 17th November 2013
.

Event 10th November 2013 | 2pm – 4pm

.

ETWA AGM 10th November 2013 | 4pm – 5pm

This unique exhibition tells a unique story, tracing the relationship between ETWA and Timorese women through objects and images over the last eight years. Commencing in 2005 and culminating with the current Fo-Ba-Malu project, ETWA has worked with LO'UD women to establish a sustainable enterprise model that ensures member-weavers are paid fairly for their work while also contributing to the preservation important cultural practices.
This event celebrates our unique partnership and showcases the Fo-Ba-Malu range of plant-dyed textiles, a design collaboration project between ETWA volunteers and LO'UD weavers. Findings of key research undertaken by ETWA between 2011 and 2012 into the economics of hand-weaving will also be presented.
The event will be followed by ETWA's Annual General Meeting.
WHEN:             Sunday 10th November, 2pm
                         followed by our AGM at 4pm – 5pm
WHERE:           Augustine Centre,
                         2 Minona Street Hawthorn
RSVP:              Monday 28th October 2013
Contact Steph for further information: steph@etwa.org.au