What is Fair Futures?
Fair Futures is as a vision-in-action for sustainable development for hand-weavers in Timor-Leste. Fair Futures gives us an opportunity to apply our skills and the learnings from our 10-year relationship with LO'UD to help other entrepreneurs.
Why Fair Futures?
Timorese textiles are iconic and highly sought after yet weavers are underpaid and their skills undervalued. Our research in 2011-12 demonstrated that weavers are paid way below the minimum wage, some earning as little as five cents per hour. Their health is also adversely affected by inappropriate working conditions. We realised that big change is needed to support appropriate development for women and their organisations.
So we began to think about how the tangible outcomes from our work with LO'UD could influence this broader change and help other weavers in Timor-Leste. This is how Fair Futures for Women and Girls came about.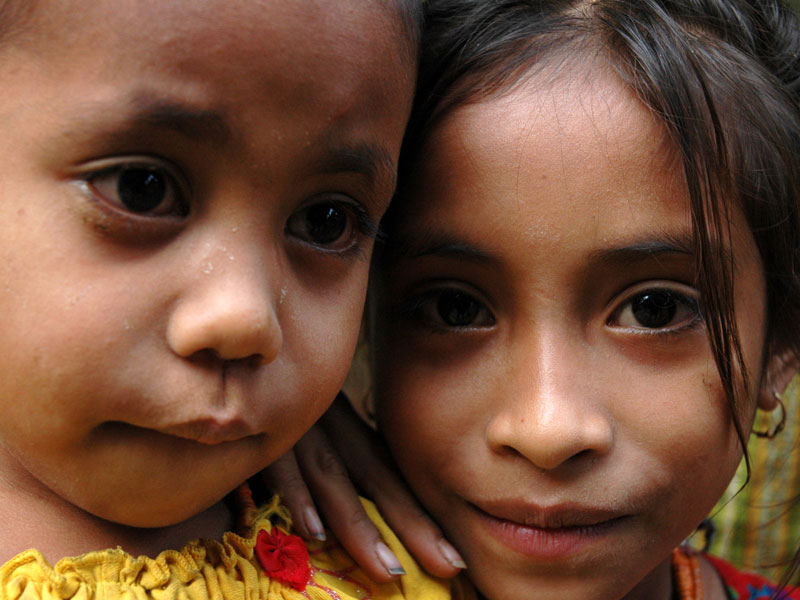 "In 2010 45% of Timor's 1.1 million people were under the age of 15"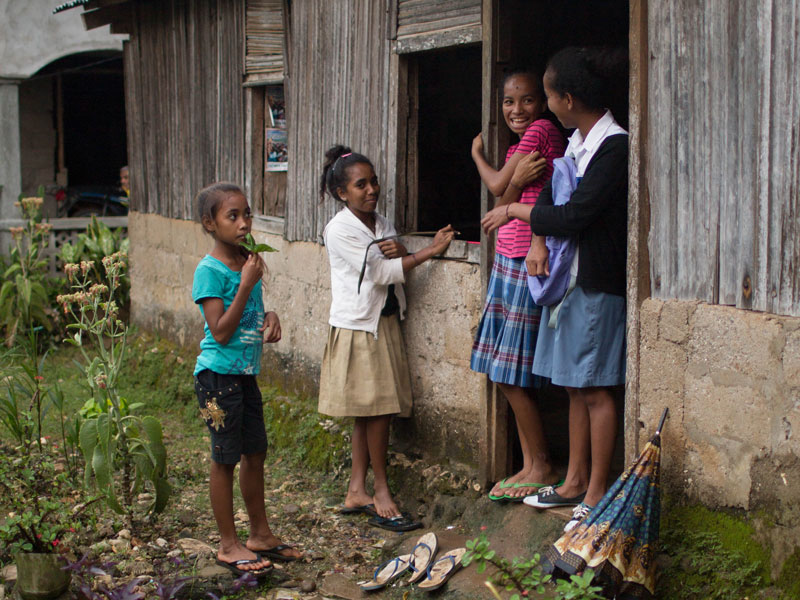 "Only 18% of girls over 15 attend high school nationally and in rural areas it's less than 3%"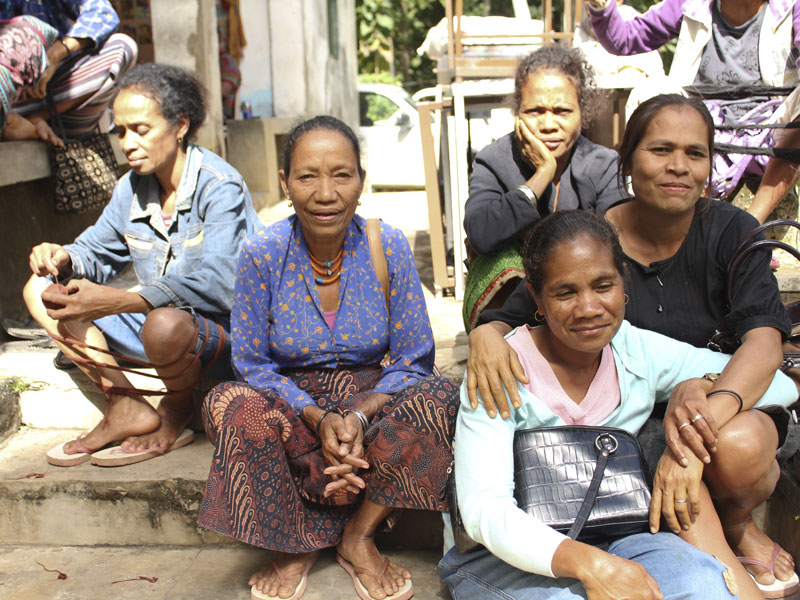 "Approximately 10,000 women in Timor-Leste rely on weaving textiles as source of income"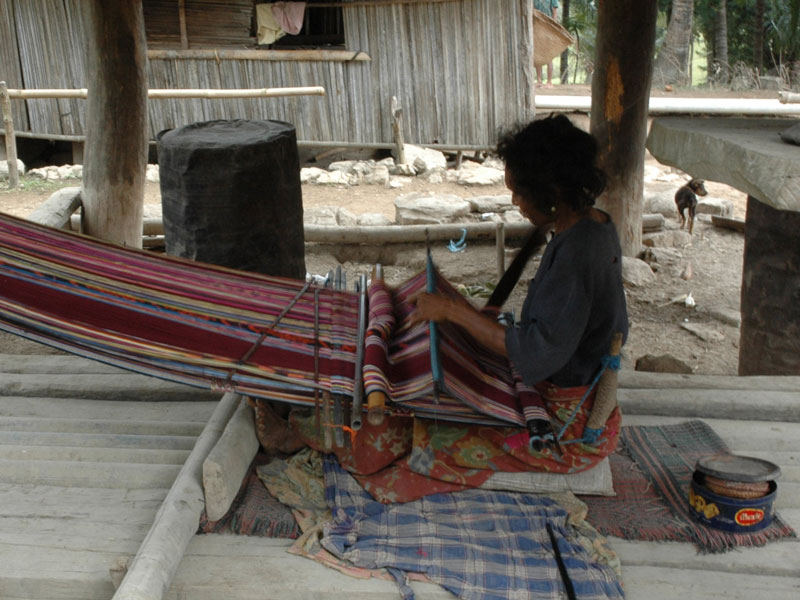 "Our research shows on average women receive 30% below the (NMW) National Minimum Wage, with some earning as little as five cents per hour."
The Five Pillars of Fair Futures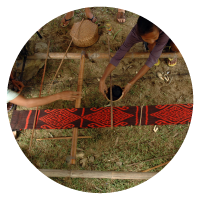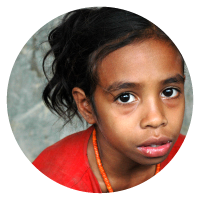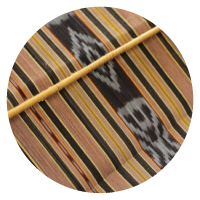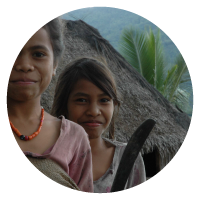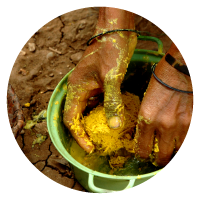 We've identified two key strategies that have the greatest impact:

Business Sustainability Grant
Fair Futures Business Sustainability Grant is an annual grant and support service awarded to an artisan producer group in Timor-Leste. It aims to help nurture their ability to sustain their enterprise now and into the future.

Business and Production Tools
Provide local producers with a comprehensive suite of practical tools and solutions for design, production and business management, geared to help them build self-managed businesses based on the principles of fair trade.
How?
Over the past four years, with our support, LO'UD have embedded fair trade principles into their business practice to become a strong and mature cooperative. In 2015, they were the first recipient of our Fair Futures Business Sustainability Grant.
But the grant is about more than money, it's also about mentoring. We mentored LO'UD through the grant application process and development of their Strategic Plan. We've been beside them through the implementation phase, providing advice, ideas and practical support to help them build their ability to sustain their enterprise now and into the future. LO'UD's achievements qualified them for a second round grant in 2016.
We also developed a myriad of business, design and production tools for LO'UD:
Snapshot of Tools:
Multi-lingual colour charts, weave designs and full-scale weave templates
Ordering and field production monitoring tools and templates
Quality control systems
Interactive financial management templates
Stock and inventory systems

Improved the way LO'UD manage their finances
Increased the income for LO'UD weavers

Improved transparency and reporting processes

Improved textile quality and design

Empowered LO'UD to take control of their business

Inspired youth engagement and education
"We believe results will come from activities and training. Developing our Strategic Plan was business management training for us."
Ilda Da Cruz, LO'UD Cooperative Coordinator and daughter of LO'UD founding weaver, Olinda.
Ilda and other young second-gen women are now LO'UD leaders.
What's in store for the future?
Big change takes time. But we believe in the demonstration effect – a belief that success and proven impact encourages others to act. Our work with LO'UD will be a powerful inspiration for other NGOs and businesses in Timor-Leste in the coming years.
The suite of tools will be tested and perfected with LO'UD. This is all part of the Fair Futures Vision. By voluntarily investing our time and energy into Fair Futures, ETWA will grow our capacity to assist other weaving groups and strengthen the fair trade movement in Timor-Leste. This will take time, strategic action and a network of active partners in both in Timor-Leste and Australia. We will also need to ensure that sufficient resources are available to support and sustain both the movement and the practical aspects of Fair Futures now and into the future.
If you'd like to join us, please contact us at office@etwa.org.au
---
Building for a sustainable future
LO'UD Cooperative - have reached many major milestones over the past four years. But their most pressing need is a central office and workspace in Lospalso. Through the support of multiple organisations and the Timor-Leste Government, a central office in Lospalos is becoming a reality.