Why Fair Futures?
Our blue-sky thinking around sustainability helped LO'UD embed cultural norms and international fair-trade standards into their production environment to empower members who rely on hand-weaving as their main livelihood.
Fair Futures came about when we started thinking about hand crafts sector sustainability more broadly. The Fair Futures approach was developed using a program logic that starts from the future and works backwards. This helped us understand how to best use our limited resources to achieve a vision in action for holistic, sustainable development for LO'UD primarily, and other women in partnership with other orgs if possible!
Community-to-community collaboration is powerful!
Our collaborative research with LO'UD in 2011-2012 resulted in Fair Trade pricing for LO'UD and a range of programs and tools to help them manage and produce market-ready, naturally dyed textiles. We brought our skills and learnings from our 10-year relationship together to understand and set collective priorities to meet the needs that the women identified. We ran campaigns to raise funds, we developed practical resources, a grant framework and improved our online shop. In Timor-Leste, LO'UD were empowered to use their strengths and increase their capabilities to manage their enterprise independently.
There is no greater power than a community acting on what it cares about.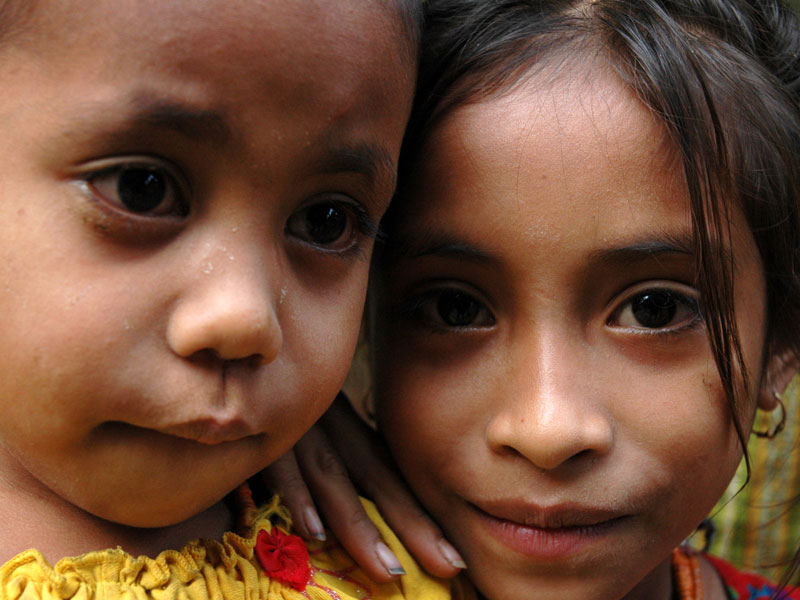 "In 2010 45% of Timor's 1.1 million people were under the age of 15"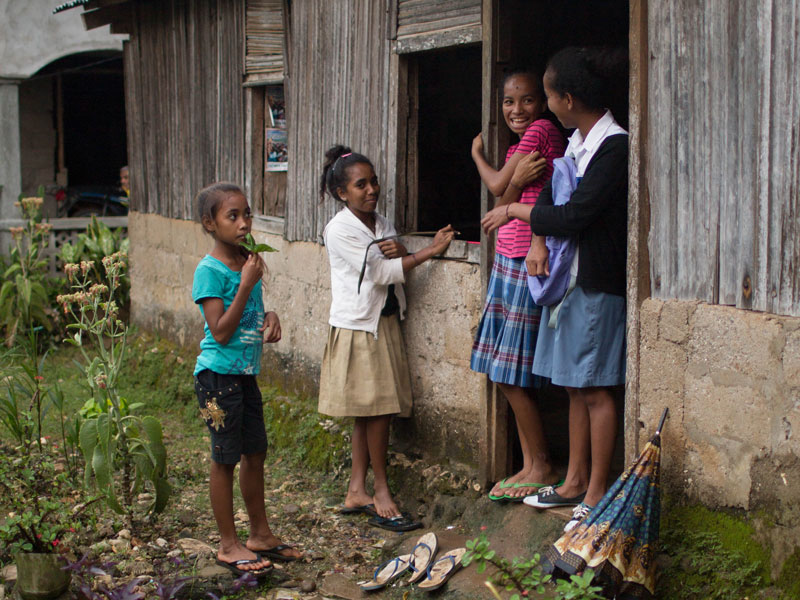 "Only 18% of girls over 15 attend high school nationally and in rural areas it's less than 3%"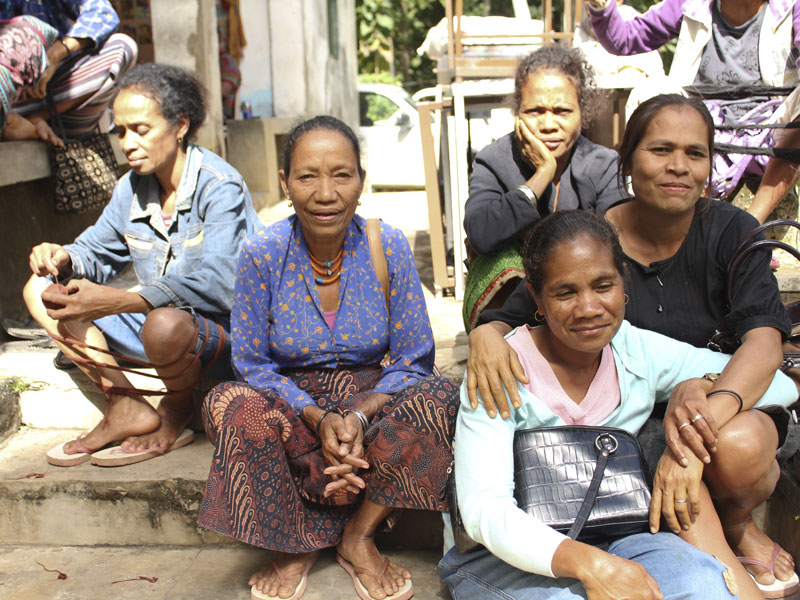 "Approximately 10,000 women in Timor-Leste rely on weaving textiles as source of income"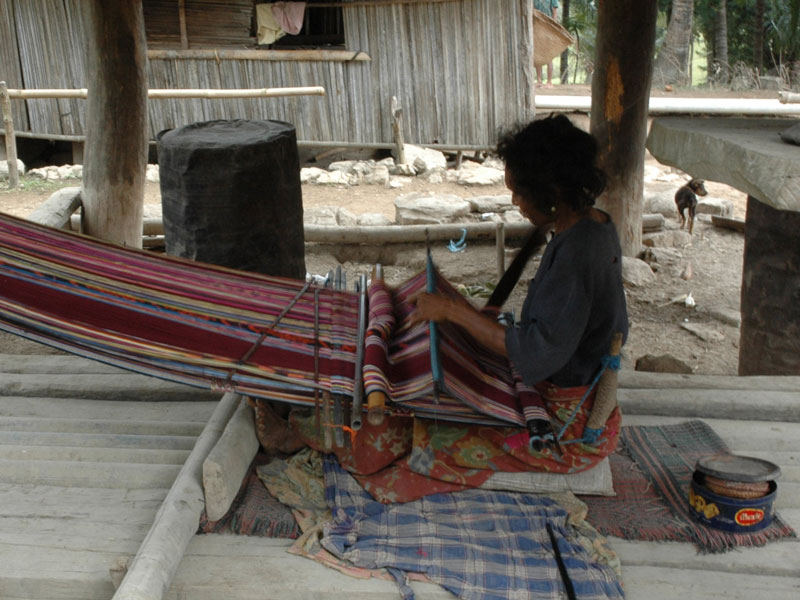 "Our research shows on average women receive 30% below the (NMW) National Minimum Wage, with some earning as little as five cents per hour."
The Five Pillars of Fair Futures
We implemented two key strategies:
Big-Sister-Mentors
LO'UD are a strong and mature cooperative. ETWA's role in the partnership as advisers ('big-sister-mentors') has been helping them shape and build their capabilities.
We mentored LO'UD through the development of their Strategic Plan. We provided funding through our grants program and mentored them through the application process. We've been beside them through the implementation phase of various projects, providing advice, ideas and practical support to help them build their confidence and ability to sustain their enterprise now and into the future.
We also developed business, design and production tools specifically for LO'UD:
A few of the tools:
Multi-lingual colour charts, weave designs and full-scale weave templates
Ordering and field production monitoring tools and templates
Quality control systems
Interactive financial management templates
Stock and inventory systems

Improved the way LO'UD manage their finances
Increased the income for LO'UD weavers

Improved transparency and reporting processes

Improved textile quality and design

Empowered LO'UD to take control of their business

Inspired young women to engage
"We believe results will come from activities and training. Developing our Strategic Plan was business management training for us."
Ilda Da Cruz, LO'UD Cooperative Coordinator and daughter of LO'UD founding weaver, Olinda.
Ilda and other young second-gen women are now LO'UD leaders.
What's in store for the future?
Big change takes time. But we believe in the demonstration effect – a belief that success and proven impact encourages others to act.
We hope our work with LO'UD will be a powerful inspiration for other NGOs and businesses in Timor-Leste in the coming years.
Building for a sustainable future
LO'UD Cooperative - have reached many major milestones over the past four years. But their most pressing need is a central office and workspace in Lospalso. Through the support of multiple organisations and the Timor-Leste Government, a central office in Lospalos is becoming a reality.