If you're interested in everything Timor-Leste, you've landed on the right page.

Whether you're planning your first trip or you're a seasoned visitor, here you'll find stirring news and media to detonate your excitement or reminisce about your visits. Take a guided tour through videos on our watch page, see our various projects in pictures on our gallery page and peruse useful documents in our resources library.
Warm your hearts by meeting some of the locals, be inspired by Timor-Leste's pristine landscapes; gain insights into culture and history and read the latest news we've collated from around cyber space. There's something here for everyone!
Watch
A feast of short films revealing all Timor-Leste has to offer
Resources
An array of useful documents and reports for learning and understanding about ETWA and Timor-Leste.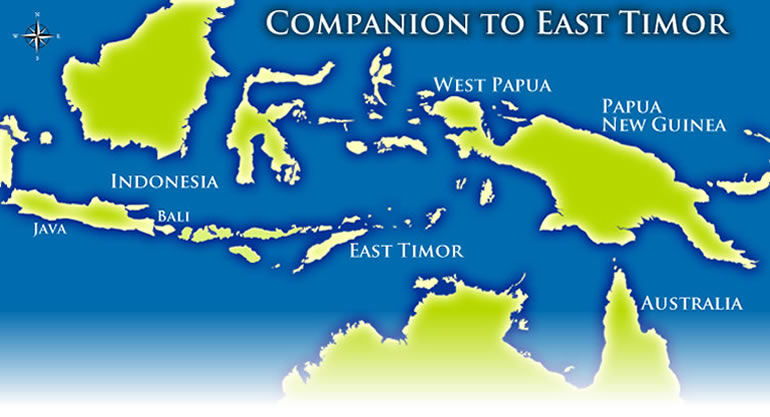 Companion to East Timor
Probably the best online resource about Timor-Leste's history and engagement on the world stage. Developed by Historian, Professor Clinton Fernandes, the site contains a plethora of material, and aims to contribute to a better relationships between Australia, Timor-Leste and Indonesia.
September 10, 2023
September 10, 2023
This absolutely brilliant initiative is like a community bank, specifically designed by LO'UD members, for members and their families.
August 22, 2022
Every enterprise needs a space to work in, be it a building or via cloud technologies.  A space where teams come together to deliver on their
[…]
November 5, 2016
The LO'UD Cooperative - undertake building a central office and workspace in Lospalos, Timor-Leste. With support and funding from Timor-Leste Government, Things & Stories, Lions Club & ETWA. This project is a golden opportunity for LO'UD!
October 30, 2016
VOLUNTEER IN RESIDENCE Name: Bridget Dobbie Age: 33 Skills: Product Development, Quality Assurance [portfolio_slideshow id=1887] Reports from the field
May 5, 2015
A big thank you to Emily Lush for her wonderful article about the LO'UD Cooperative, featured in THE KINDCRAFT, an online blog. Emily visited the LO'UD
[…]