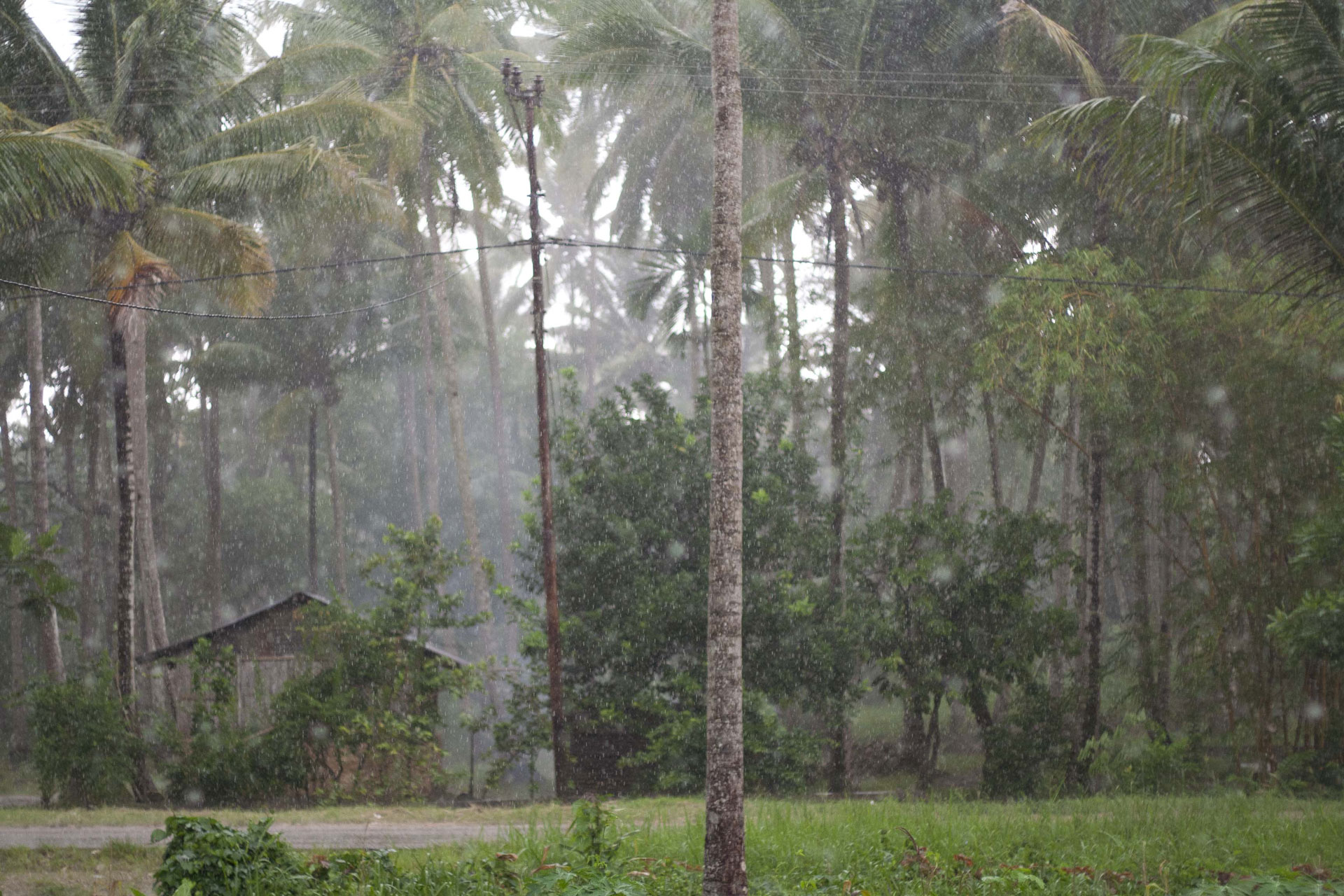 Building for a sustainable future
November 5, 2016
LO'UD Community Bank
September 10, 2023
Every enterprise needs a space to work in, be it a building or via cloud technologies.  A space where teams come together to deliver on their mission. 
This has been a dream for LO'UD since the three weaving groups were formed in 2007, and after years of negotiation and hard work, they've realised their dream! A wonderful demonstration of collaboration, partnership and commitment in action.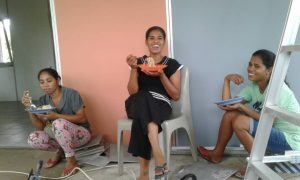 And as with most things in Timor-Leste, it was a team effort. LO'UD worked hard to secure the land, and Things & Stories secured funding in-country donor funding. ETWA provided funds that we've raised over the last decade specifically for this purpose and a Chapter of Lions Victoria also contributed funds. 
The project took three years to realise. Joao and Maite from Things & Stories brokered a state-of-the-art, cost-price, prefabricated building from Portugal.  They also worked extremely hard navigating importing complexities, budgets and logistics.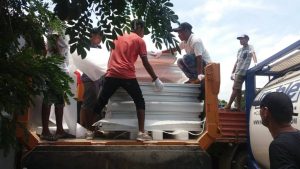 LO'UD members prepared the site, laid the slab and worked alongside volunteer technicians from Portugal and local builders on construction.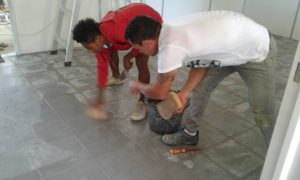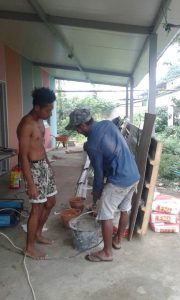 The high-quality, climate-controlled building is stunning and colourful – LO'UD women chose the colours to represent Tais. It is filled with natural light, and front and back verandas offer relief from the hot sun and heavy rains.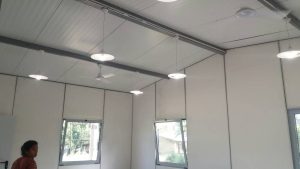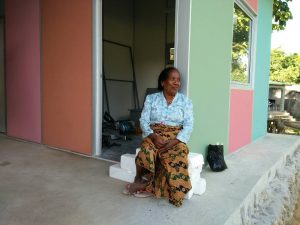 It is filled with natural light, and front and back verandas offer relief from the hot sun and heavy rains.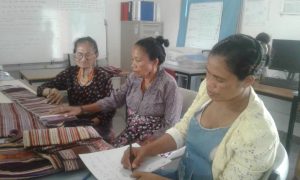 The floorplan will service LO'UD's future needs and as they no longer pay rent, they have both long-term security and extra income opportunities through workshop spaces and accommodation. It has spaces for administration and sales; for sewing, cooking; dyeing and preparing cotton, and importantly, for meetings, weaving, training and workshops.
As we knew it would, the space has transformed LO'UD's operations.
Before the pandemic hit, regular orders were flowing in from Things & Stories, and the centre quickly became a hive of activity. However, members still come together more than ever before! The women's commitment to their organisation is inspiring.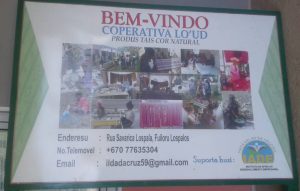 In 2021, LO'UD finally and proudly put a sign outside their building with support from the National government
As LO'UD is dedicated to preserving culture and weaving is a critical cultural practice for women, the space facilitates this work and is a living example of how LO'UD are keeping culture alive.
We'd like to send our gratitude to Maite & Joao from Things & Stories for helping realise this dream for LO'UD women.
More about the building… 
The beautiful prefab building was agreed by all stakeholders as the most cost-effective option due to the safety, quality and longevity of the building. Importantly, the timbers are protected from white ants and humidity, which is also essential for protecting LO'UD's textiles. It came ready to assemble with roofing, insulation, internal walls, vented secure windows, doors, flooring, wiring, lighting fixtures, ceiling fans, kitchen and bathroom facilities and verandas. The total cost included shipping, transport, local builders and the concrete slab, which was supplied and laid locally. 
Timeline 
2015
LO'UD applied to the local government for land
2016
Mixed funding model finalised
2017
Research complete and pre-fab building selected by stakeholders

LO'UD granted land from TL government

Land is measured and building design finalised
2018, the busy year….
Jan: Preparation of land (clearing etc) completed

Feb: Foundations are laid and building delivered to Lospalos

March: concrete is slab laid

March: Building commenced and is almost complete!

May: Women commenced weaving and dyeing at the building!
July 2019
Dec 2021
LO'UD finally put their sign out the front of the building!